Encroachment 
The Encroachment Agent is responsible for issuing permits for work performed in a county right-of-way or abutting county roads (i.e. driveways). Applications with drawings of projects are submitted to the Encroachment Agent and the project is researched, a field review is done, and permits are issued.
A final inspection is performed to close the project and to ensure the work was properly accomplished per state and/or county specifications. The encroachment agent also serves as a Purchasing Agent and is responsible for procurement of office materials, county signs, safety equipment and supplies as needed by the field crews.
If you need an encroachment permit:
1. Download the application first, and then open it using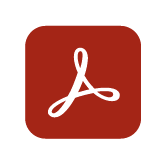 Adobe Acrobat Reader.
2. Fill it out.
3. Click the "Submit by Email" button located within the application.
If you're unable to submit it that way, you can print it, fill it out and then scan and email the email addresses listed below.
If you are unable to scan it, please mail it (USPS) to the mailing address listed below.
Please note that payment must be received before the application can be processed. If you are unsure of the amount to pay, please contact our office and one of our staff will be happy to assist you. We accept cash, check, money order, and debit/credit card- however, please do not mail cash- if you plan to pay with cash, please hand deliver that to our office. Processing usually has a very short turnaround time depending on the scale of the project. Once approved, your receipt and a copy of the application with your permit number will be mailed, emailed, or handed back to you (depending on your method of delivery)- this will serve as your permit. Please do not start work until you have received this.
Applications can either be mailed or emailed to:
Public Works
PO Box 3580
Parker, AZ 85344
CLICK HERE FOR THE> ENCROACHMENT PERMIT APPLICATION
** Permit application must be submitted along with the payment, if you are paying via credit or debit card, submitting a copy of your receipt will help process your application faster as it can take 2-3 business days before we are notified of payment.
CLICK HERE TO PAY> ENCROACHMENT PAYMENTS
ENCROACHMENT PERMIT FEE SCHEDULE
(All applications have a $5.00 application fee)